Performances, Functions
The
Studio
Max: 108
An unique and adaptable space perfect for intimate theatre experiences.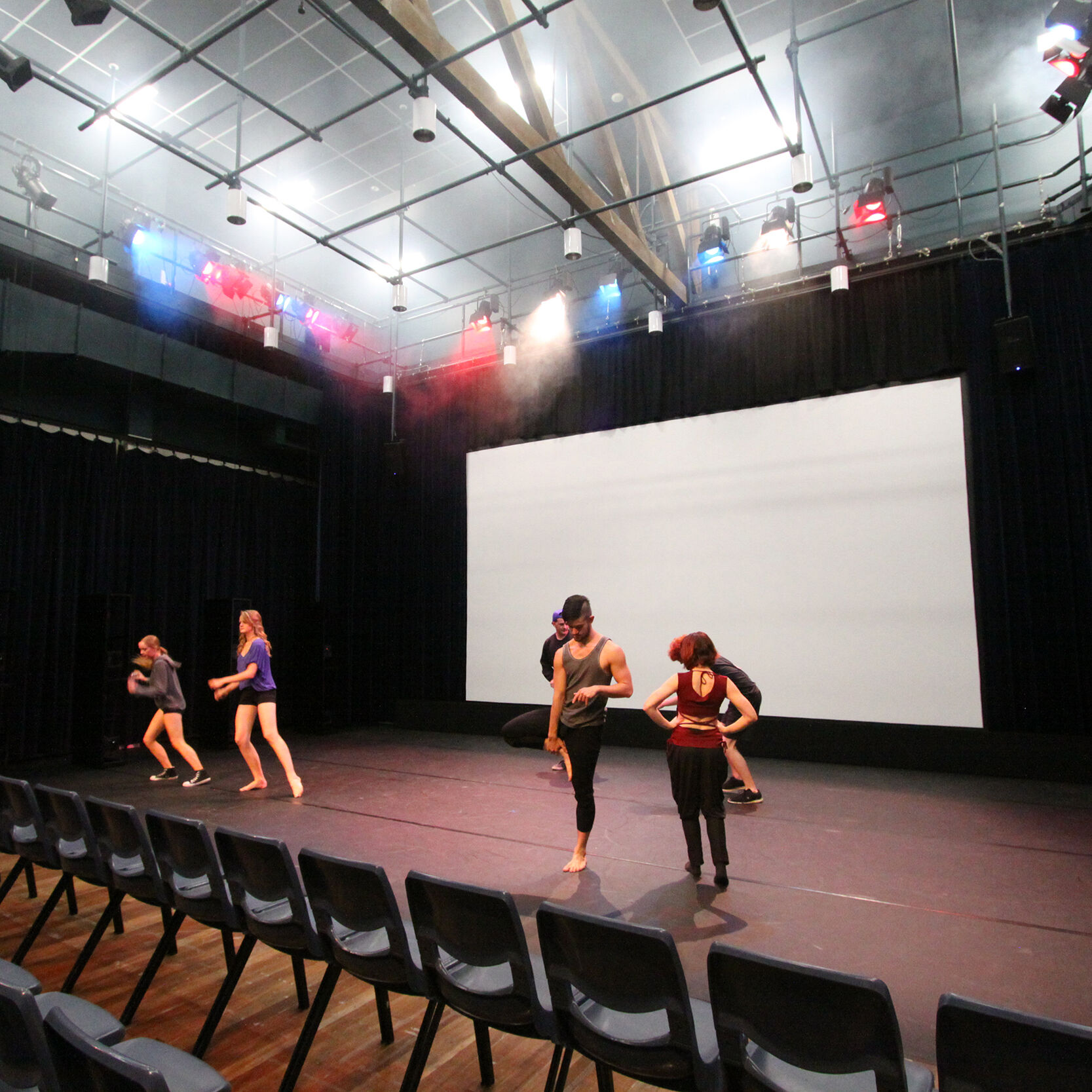 Located immediately behind the Empire Theatre main stage, separated by large sound proof double doors, The Studio is a fully functional performance venue perfectly suited for rehearsals, recitals, workshops, trade exhibitions, movie screenings and intimate performances. Full technical capabilities and removable tiered seating or table seating transform this space for an ideal intimate theatre experience or private event. The Studio Room can be transformed further with the opening of the large double doors, which can extend the space onto the Empire Theatre main stage for a unique events experience.
View Seating Plan
You can also access all of our technical specifications, stage plans, lighting plans and CAD files from our online file store.
Online File Store
#Our
Venues
Our venues each provide a different atmosphere and capability, from an intimate performance space to a modern function venue.