Get
involved
We love giving opportunities for our community to take part in a range of creative experiences. Check out the opportunities we currently have below, or check back again soon.
Check out the opportunities we currently have below, or check back again soon.
The Empire is now taking registrations for auditions for the 2024 production of Rogers + Hammerstein's Cinderella.
Audition period
Auditions will be held at The Empire, Church Theatre, 54 Neil Street, Toowoomba from 25-29 November.

Applicants will be emailed with their confirmed time to attend their audition.

The audition process may take up to 10 minutes for sing/act and 45 minutes for dance.
---
Call backs & cast announcements
Role call backs will be held as necessary over the audition period.

All auditionees must be available for call backs on 28th & 29th November.

If needed, call backs may continue on Saturday 2nd December.

Cast will be announced publicly on Wednesday 13th December.
---
Roles on offer
PRINCIPAL ROLES:
Ella
Topher
Madame
Sebastian
Marie
Gabrielle
Charlotte
Jean-Michel
Lord Pinkleton
ENSEMBLE:
Interchanging parts including Fox, Raccoon, Footman, Coachman, Knights, Peasants, townspeople, Ladies and Gentlemen of the Court, etc.
INSTRUMENTATION:
To submit an expression of interest in being part of the Cinderella orchestra, please send a brief email outlining your instrumental and ensemble experience to: orchestra@empiretheatre.com.au.
---
#Professional Performing
Opportunities
Since 1999, The Empire has produced mainstage musical productions, establishing a reputation as an industry leader and prestigious option for local performers and backstage crew looking to further their exposure to a professional performance environment.

With the aim of providing high quality musical theatre entertainment as well as valuable opportunities for actors, singers, musicians and dancers to work with a professional production team and creatives, The Empire's major production is a significant contributor to the continued development of the arts in our region.

Our team of experienced and creative staff work hard alongside the talented group of on stage cast and behind the scenes personnel including backstage crew, costumers, makeup artists and more, to bring a professional grade performance to our local audiences.

We are committed to staging challenging professional level performances, utlising the talent within our community and bringing the magic of live theatre right to our audience's door.

Bringing audiences from both the Toowoomba region and beyond, our productions are always well supported by a large number of ticket purchasers, allowing us to reinvest in the future of the arts in the Darling Downs.

Open auditions for our annual productions are generally held in October and November for performances the following year.
List of Previous Major Productions
2023 The Boy from Oz
2022 We Will Rock You
2020 Mamma Mia
2019 Kinky Boots
2018 Essgee's Pirates of Penzance
2017 Wicked
2016 Legally Blonde The Musical
2015 Mary Poppins
2014 The Phantom of the Opera
2013 Hairspray
2012 The Female of the Species
2012 The Wizard of Oz
2011 Secret Bridemaid's Business
2011 The Boy from Oz
2010 Monty Python's Spamalot
2010 April's Fool
2010 Cosi
2010 Disney's High School Musical on Stage
2009 Cats
2009 Singin' in the Rain
2008 Cabaret
2007 Disney's Beauty and the Beast
2006 Sweet Charity
2005 Grease
2003 Chicago
1999 Jesus Christ Superstar
---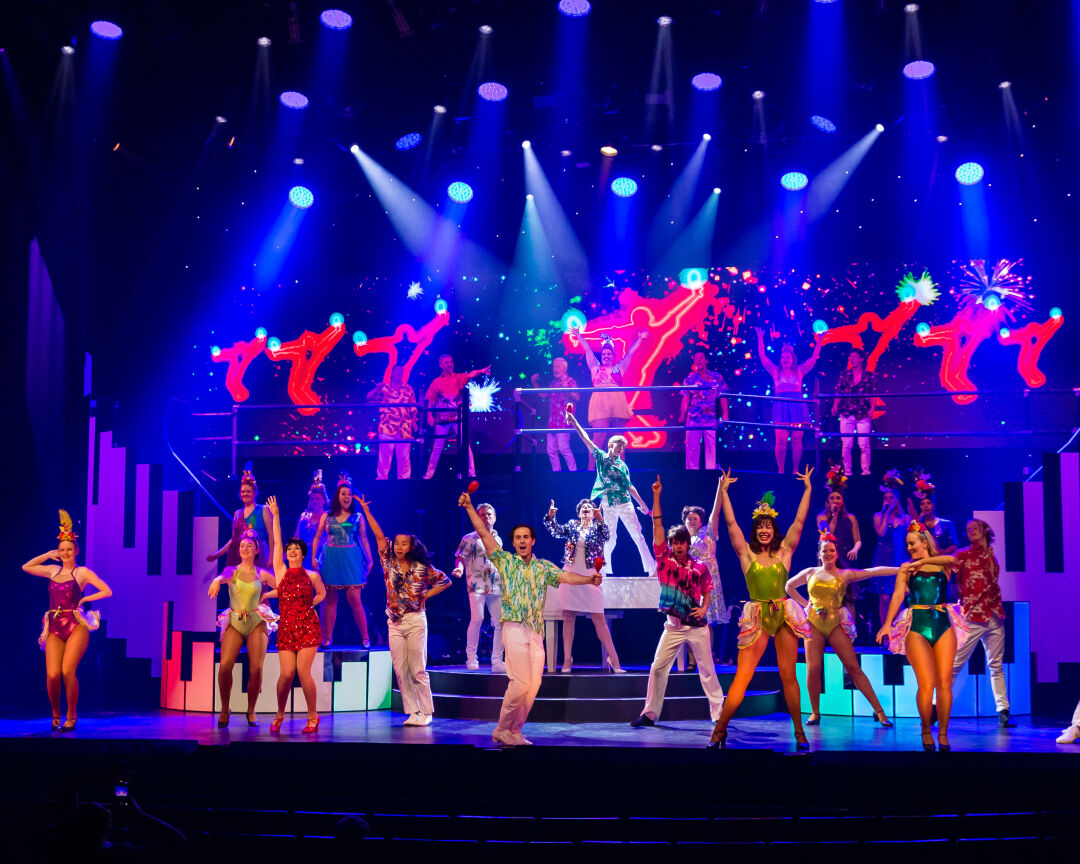 The Boy from Oz - 2023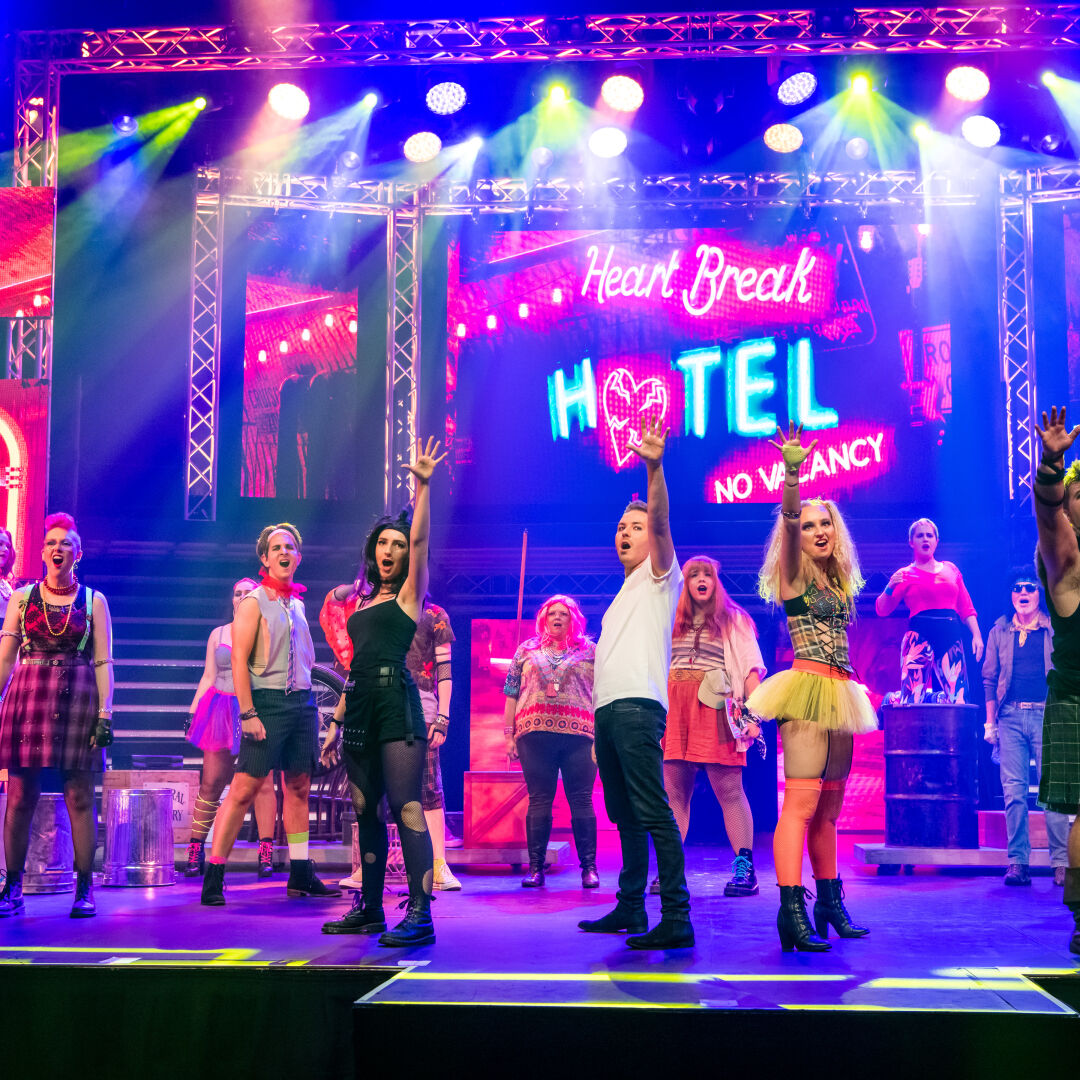 We Will Rock You - 2022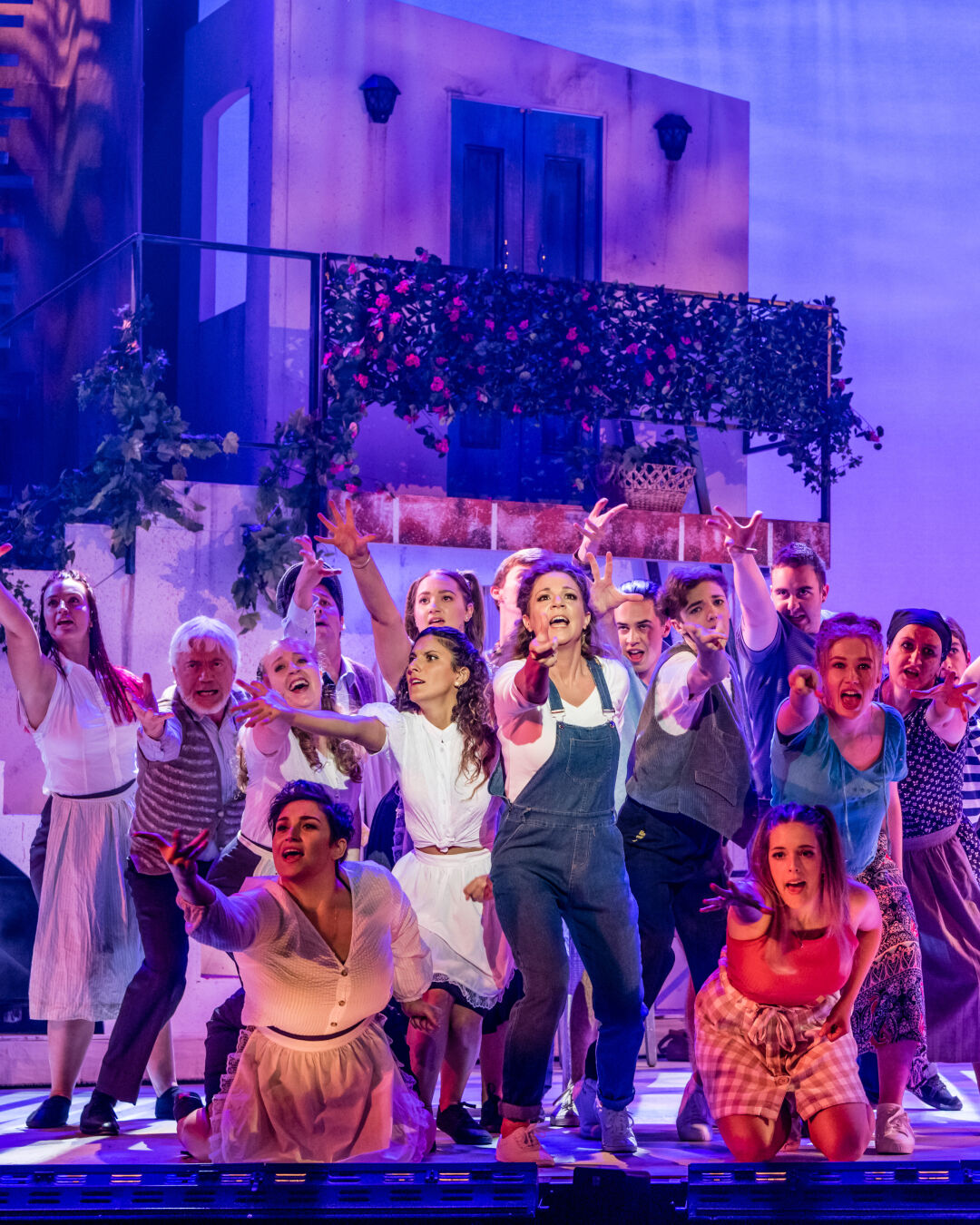 Mamma Mia - 2020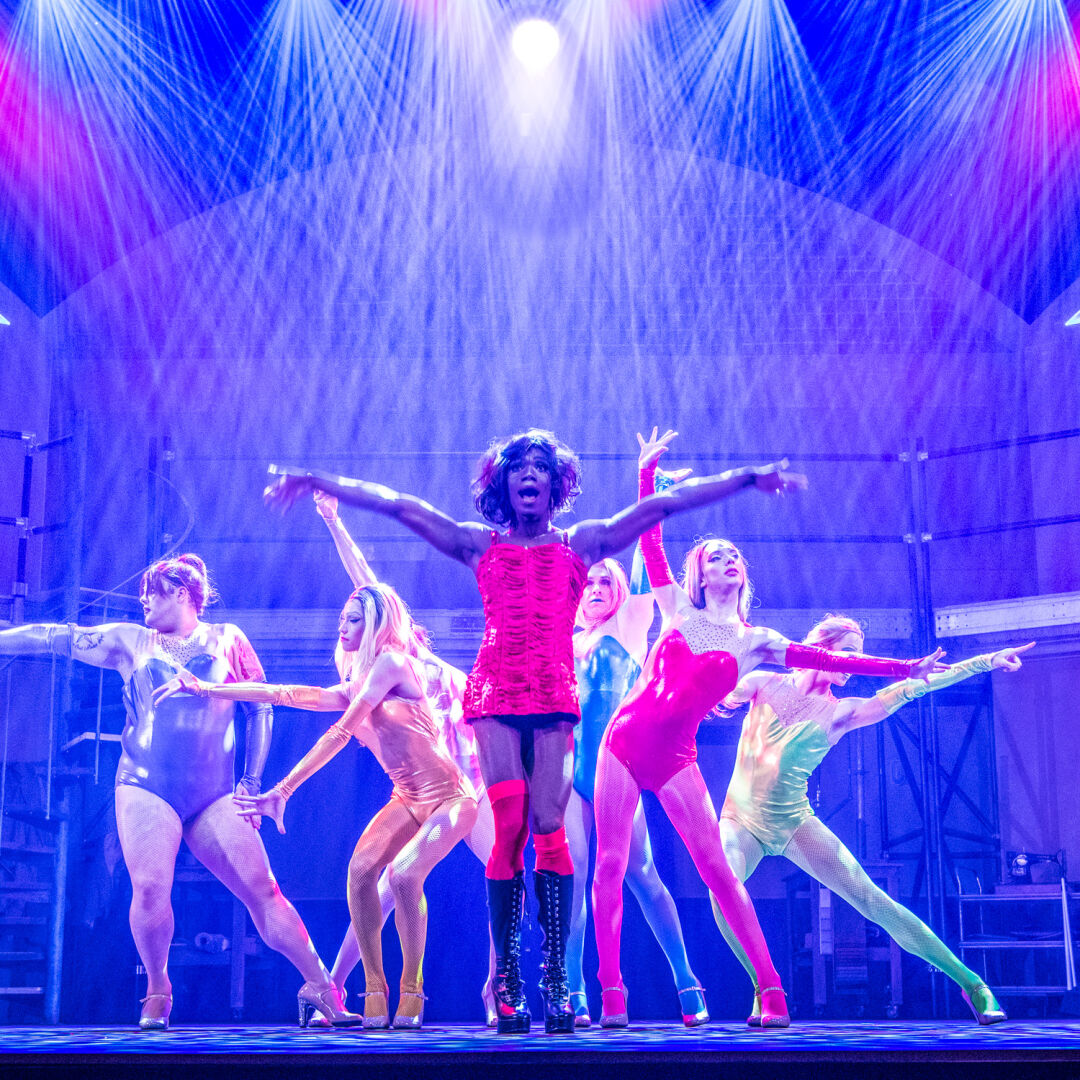 Kinky Boots - 2019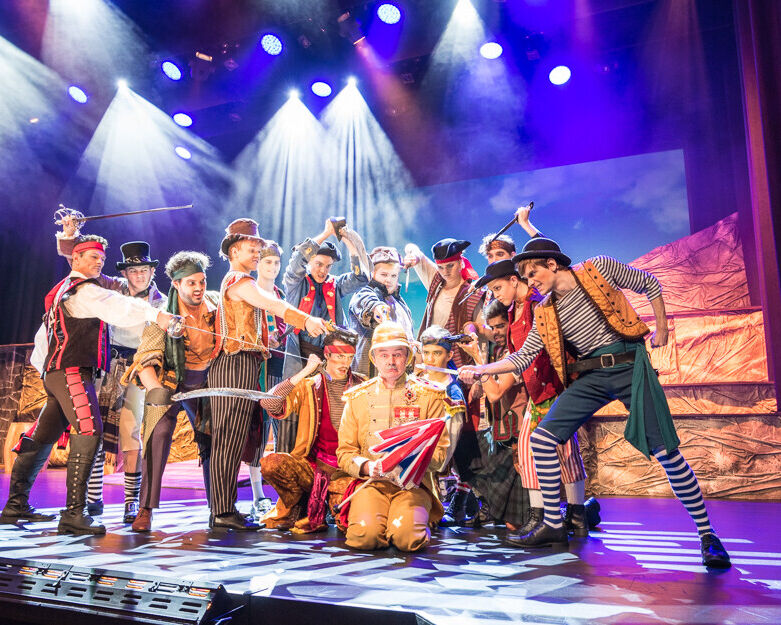 Essgee's Pirates of Penzance - 2018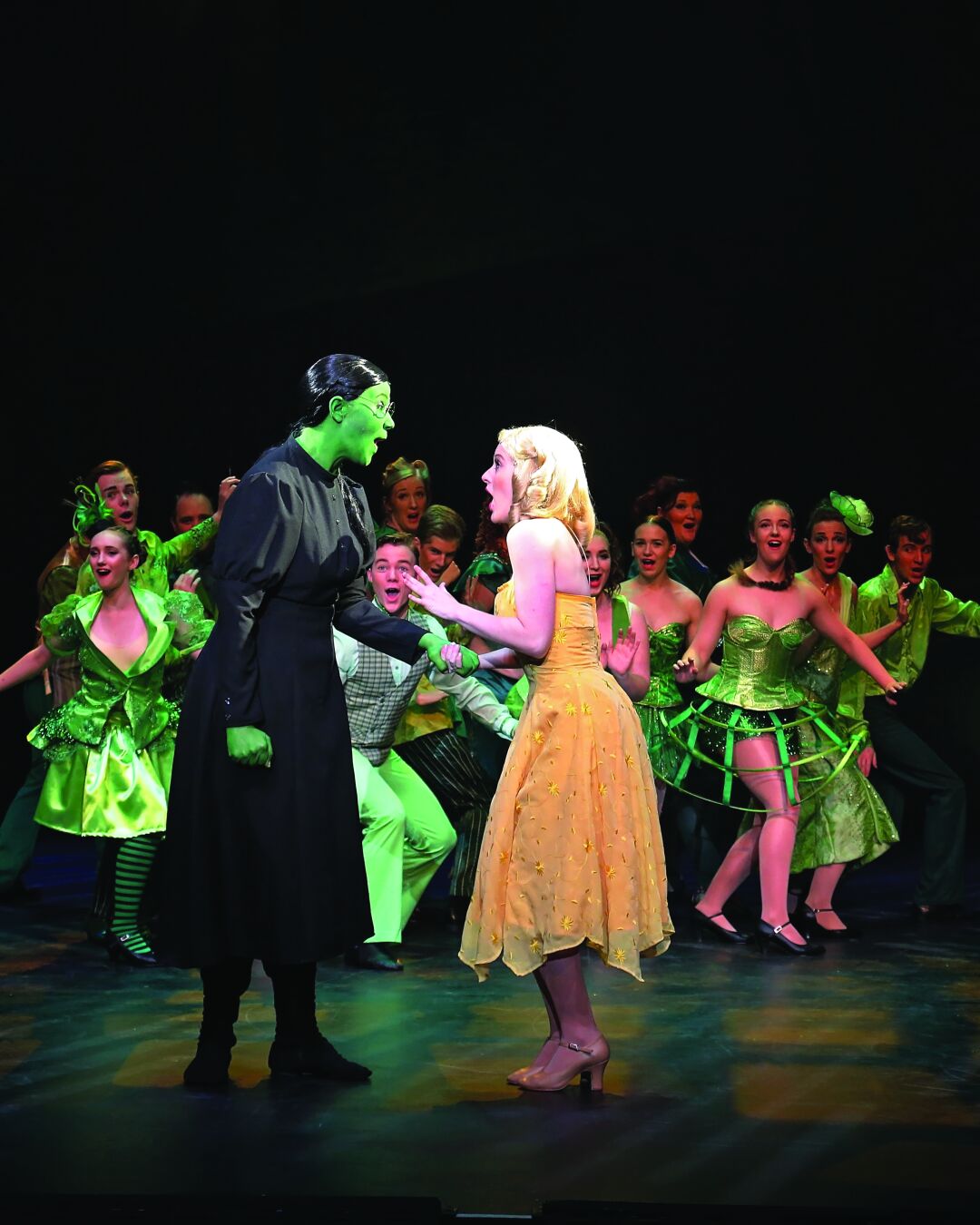 Wicked - 2017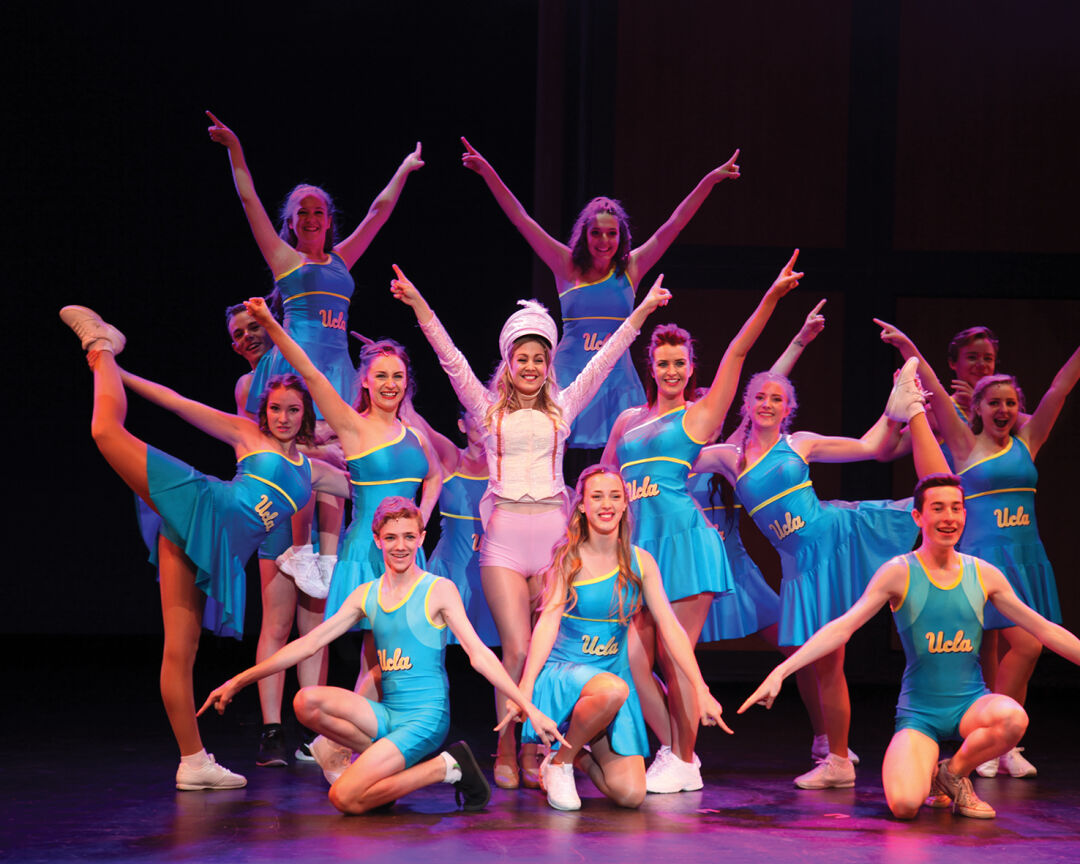 Legally Blonde The Musical - 2016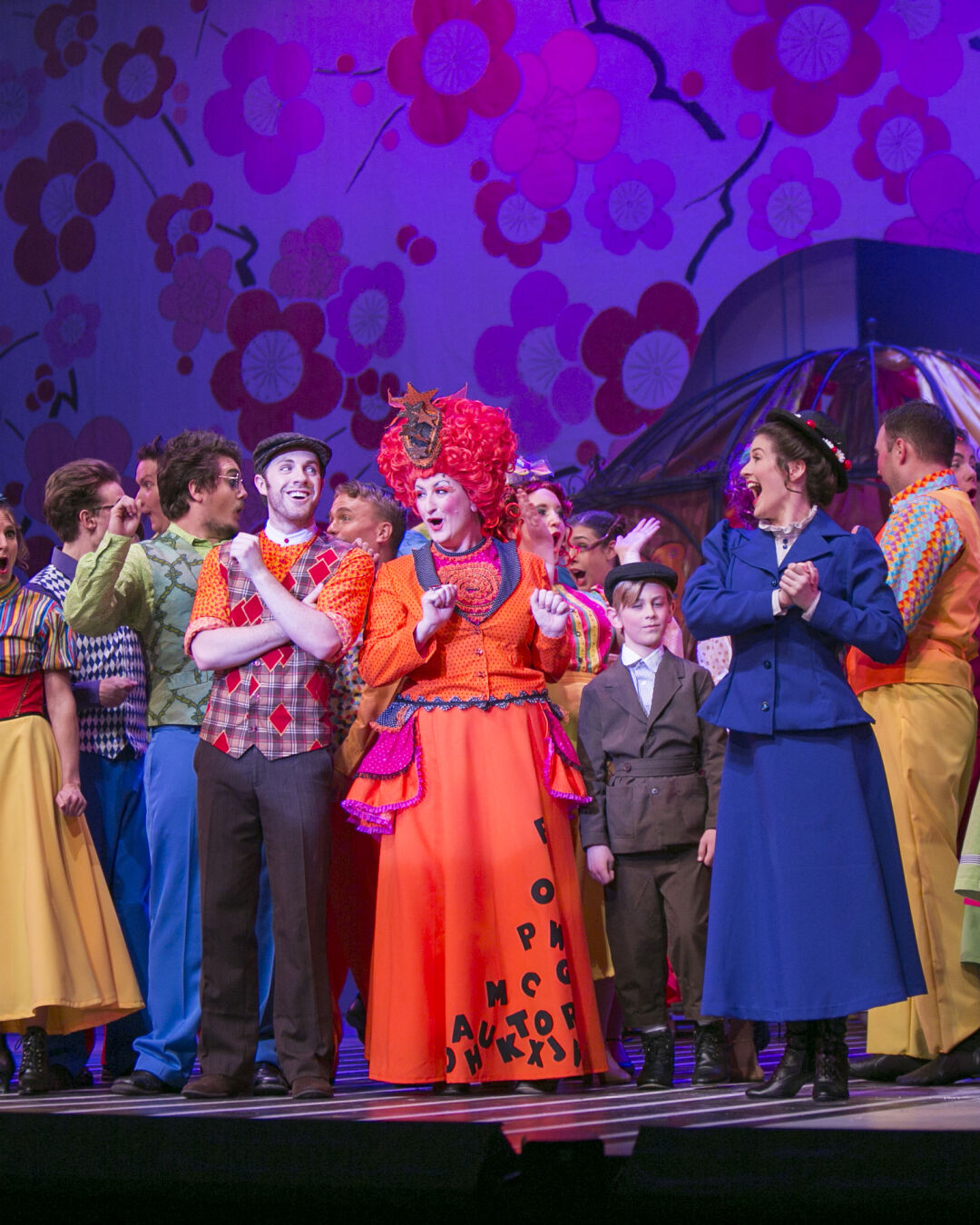 Disney & Cameron Mackintosh's Mary Poppins - 2015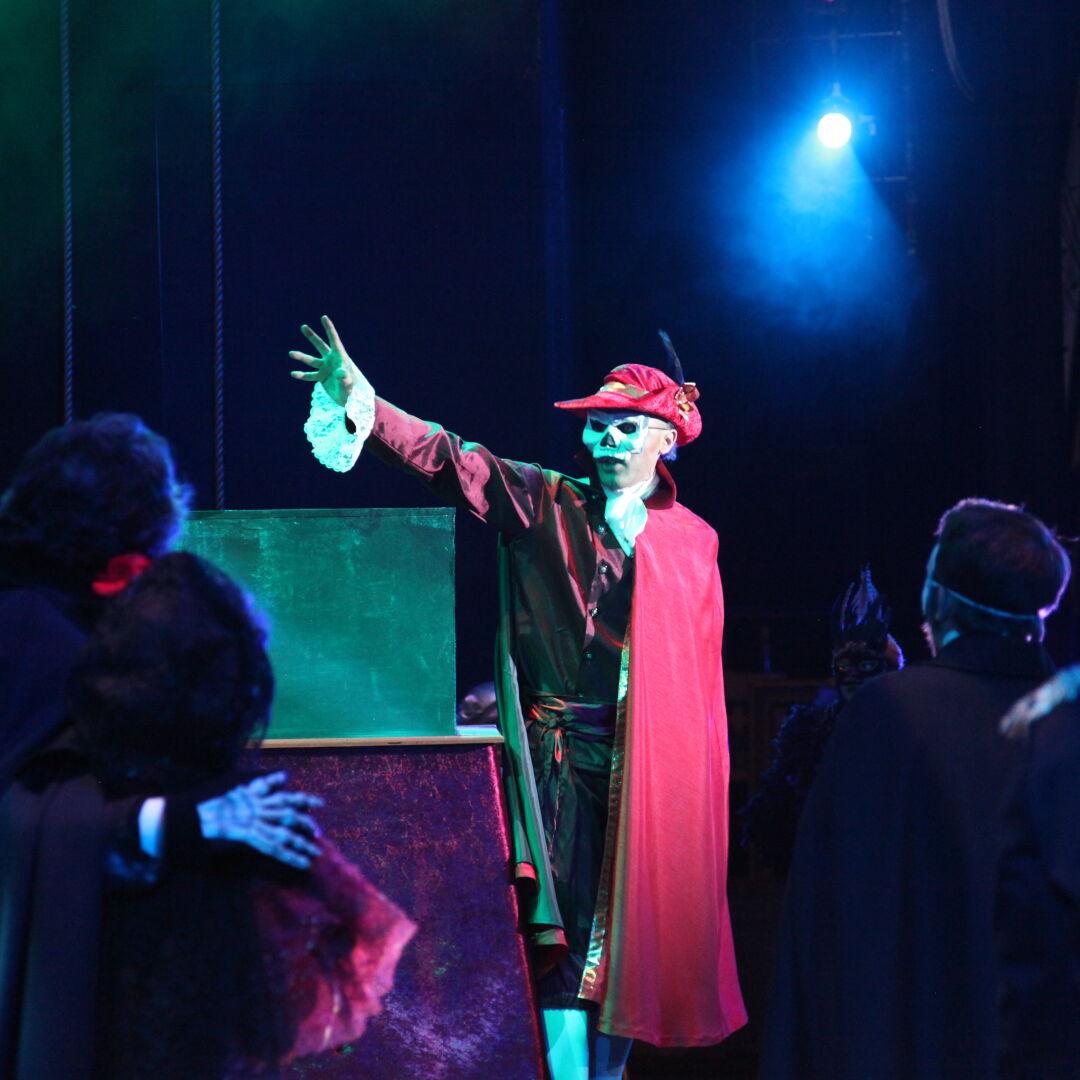 The Phantom of the Opera - 2014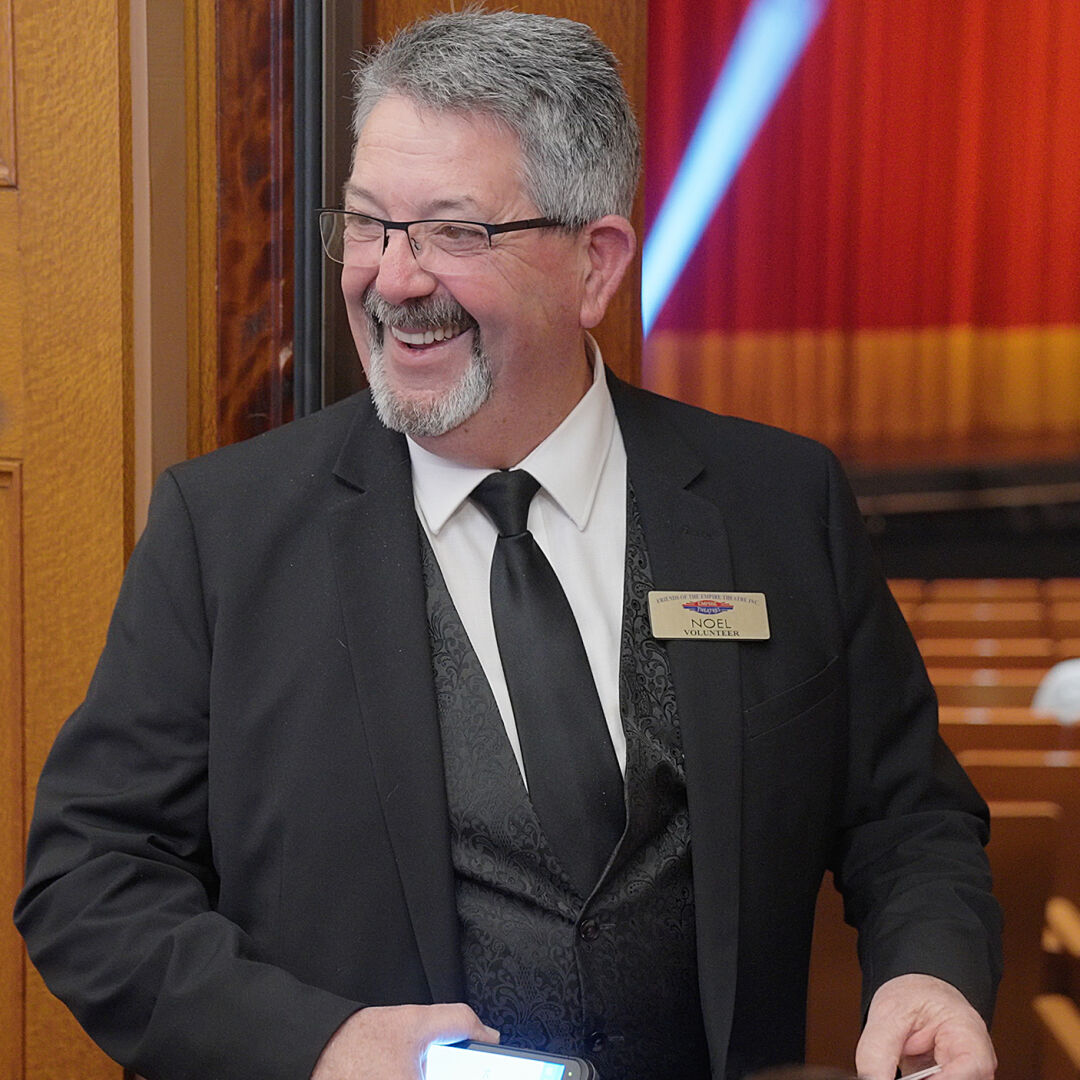 ---
Get involved behind the scenes by putting your hand up for volunteering! We're always looking for arts engaged individuals to become a friend of The Empire.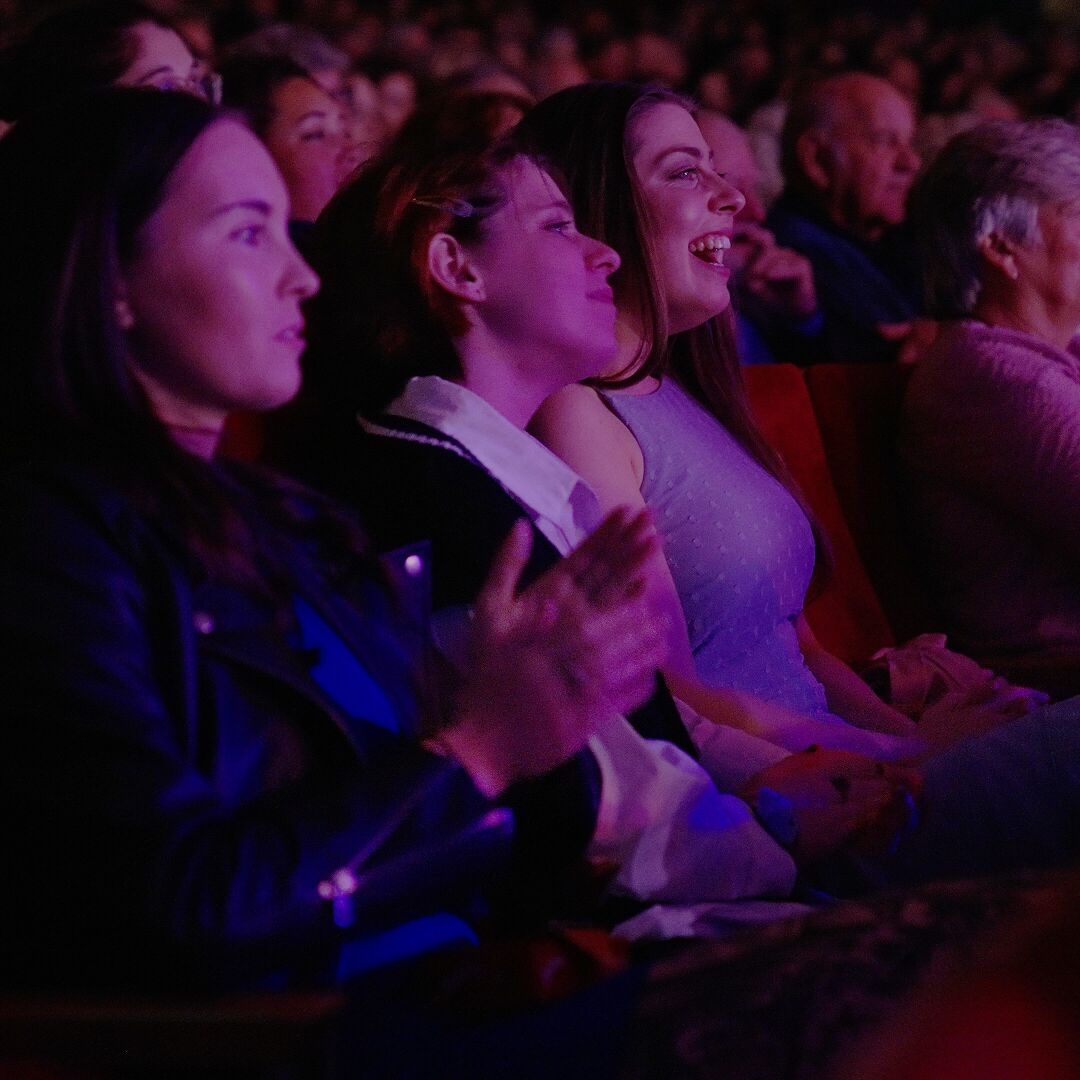 ---
If you're an enthusiastic attendee, become a member of The Empire to and reap the rewards of supporting our cause while receiving discounts and deals.